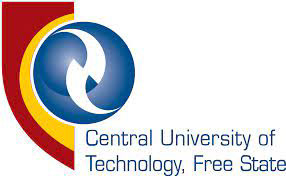 WHO WOMEN ARE: A CONTEXT IN THE ARTS 
WHO WOMEN ARE explores common feminine gender topics using experimental, interdisciplinary, and transnational methods in the humanities.
Prof. Silvia Pease's students at the Department of Art & Art History, Florida International University, in Miami, U.S.A., in collaboration with Prof. Tshabadira Tsholofelo and Prof. Nthejane Lebo's students from the Central University of Technology, in Bloemfontein, South Africa.
Their students participated in a FIU COIL experience where they met, interacted, and collaborated. COIL linked their courses through a series of activities for four weeks: FIU, Graphic Design/Digital Arts, CUT Visual Practice, and CUT Communication Design. This joyful collaborative learning experience facilitates the development of multicultural skills, influencing the students' personal and professional lives.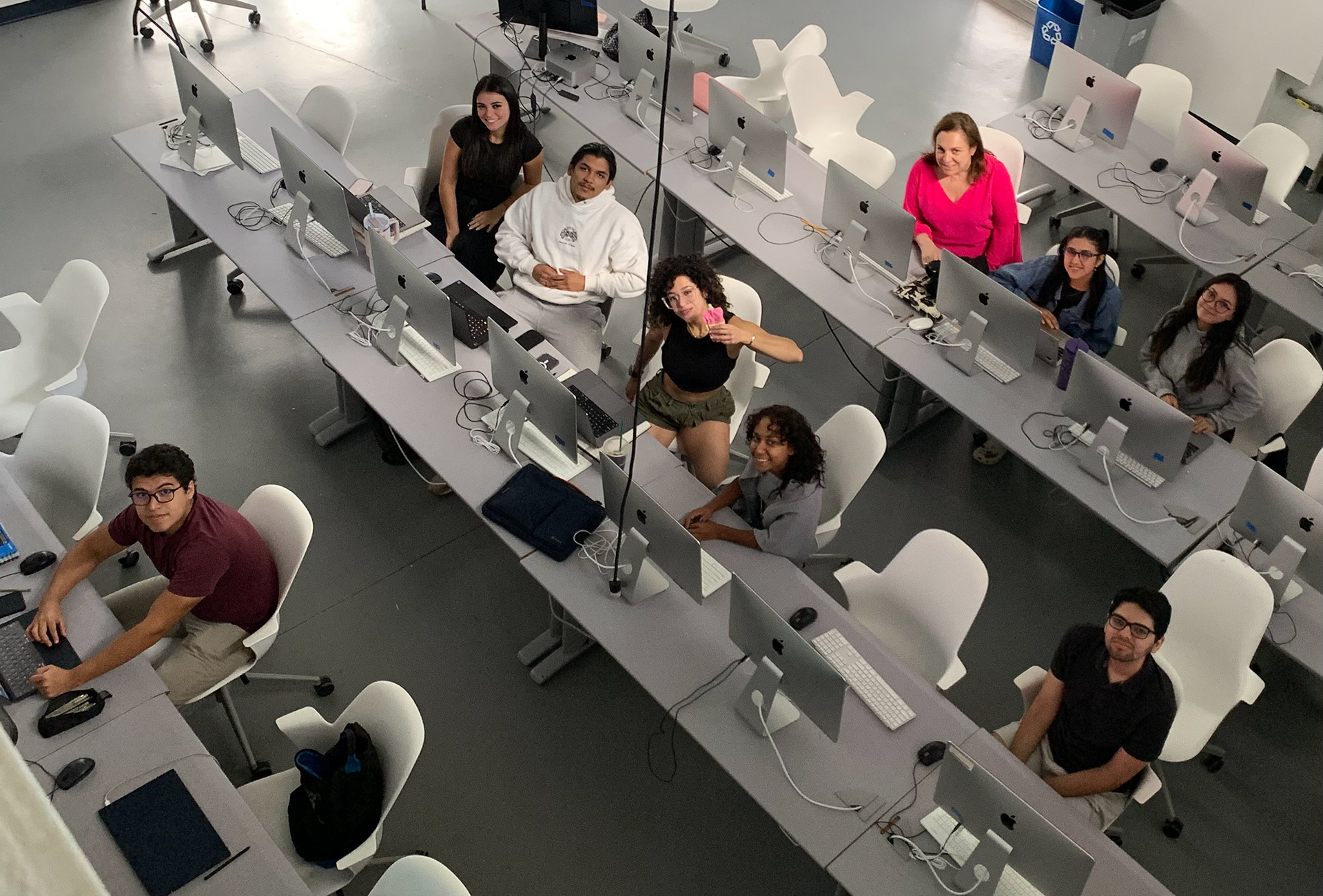 Prof. Tshabadira Tsholofelo, Communication Design Students at CUT, Free State, South Africa
Prof. Silvia Pease at FIU, Miami, Florida, Prof. Nthejane Lebo, Visual Practice Students at CUT,  Free State
GD FIU Students collaborate with the next
master designer series at UCLA Extension. 
This call is open from August 1st 2022 and closes December 10th, 2022
Poster and Cover is for: Spring Quarter, 2023
Theme: What does "Diversity" mean to you?
The series started in 1990 with Paul Rand and continues with luminaries in the design world. The Masters of Design series of covers/posters communicate the scope of UCLA Extension's continuing education program. Paul Rand launched the series in 1990, creating a snow-capped orange for the Winter Quarter 1990 cover. The rest is history. Rand not only set the quality standard for the covers, but his participation also encouraged other noteworthy designers to follow his lead. Such legends as Saul Bass, Lou Danziger, Frank Gehry, Ivan Chermayoff, Eiko Ishioka, Henry Wolf, George Tscherney, and Milton Glaser are among the dozens of designers who created UCLA Extension catalog covers.
The impressive collection has been shown in exhibitions, and top designers consider the invitation to design the catalog cover an honor they are unlikely to refuse.
A link to the FIU graphic design student's work collaboration


Amy Durant & Maria Gil collaborated with the non-profit organization Day of Caring
FIU students collaborated with Day of Caring to create flyers for the promotion of their organization and monthly events in 2021
​​​​​​​
"I interned with them this Spring and it was a really fulfilling experience for me. They do scientific schematics for their experiments and research papers, tri-folds, newsletters for the department, logos, GIFs, videos, and promotional material for the department. They gave me plenty of time to work on their projects and were really nice and accommodating when classes kept me too busy at times, the students and professors are really good at explaining what they want for their schematics." -Maria Mendez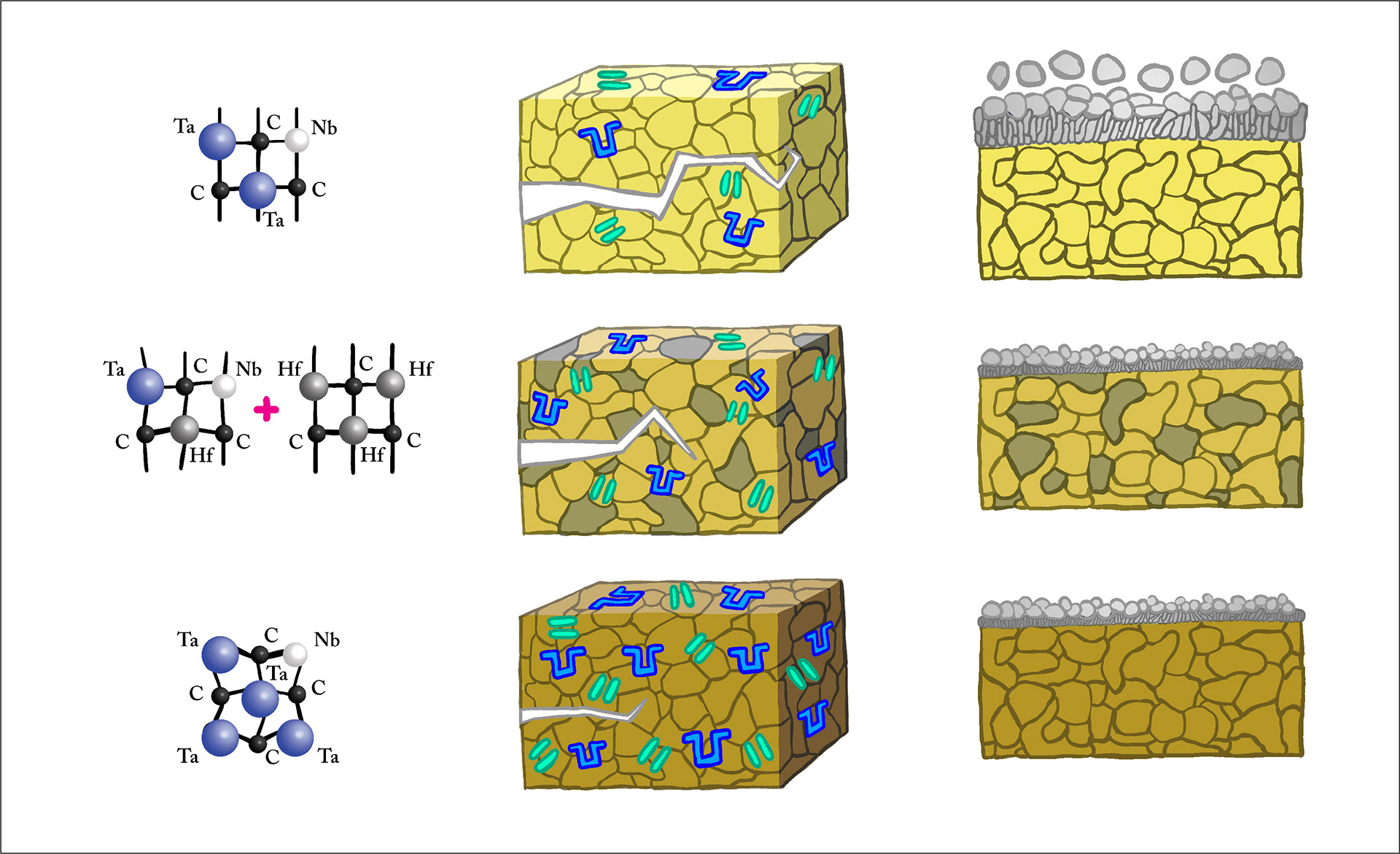 FIU design students collaborated with

Lennarts & De Bruijin a studio from The Hague in the Netherlands

launched a global poster initiative encouraging people to stay indoors or to celebrate healthcare workers for their hard work.
Nathalie Sandin collaborated with the FIU Theatre department
In an effort to provide more experiential learning opportunities, the Department of Theatre has recently begun collaborating with students from different CARTA disciplines to help with the promotion and publicity for each theatre production. 
"This internship changed my college experience in a way I could have only dreamed of. Seeing my designs around campus is something I never got used to and it made me so happy to see the FIU community enjoy it too." - Nathalie Sandin.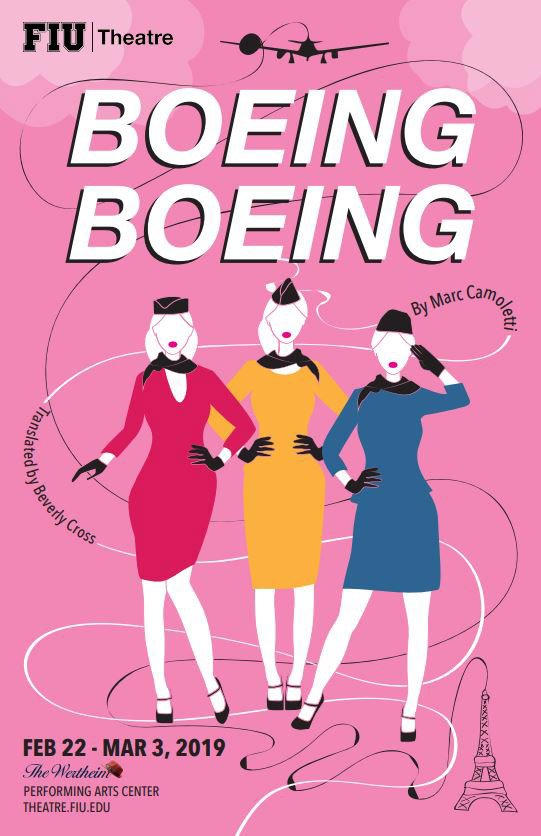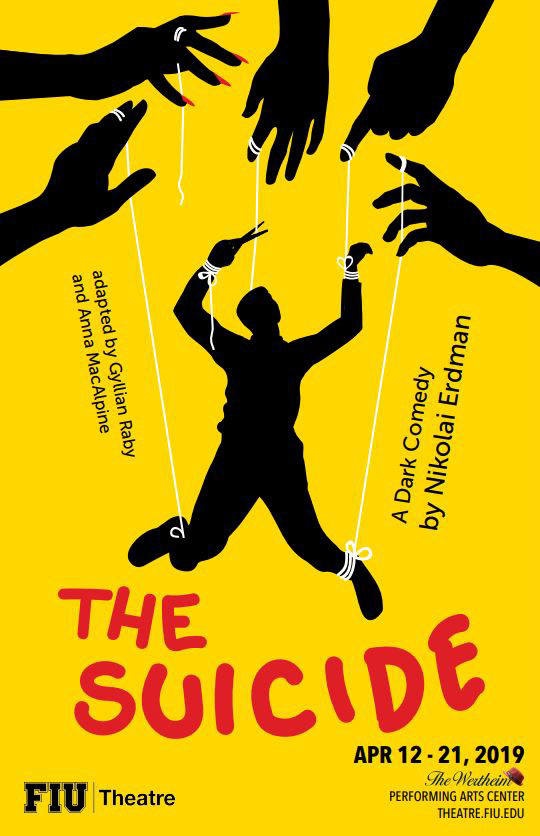 Maria Eugenia Dominguez collaborated with the 
FIU Theater department

i
n 2018
Jose Ayala & Jeisa Valle collaborated with 
FIU Athletics
The FIU Department of Art + Art History and FIU Athletics developed an ongoing partnership to create internship opportunities for graphic design students. This partnership most importantly helps cultivate professional direction and career development in areas outside of their realms like marketing and social media management.
"I am truly grateful for the opportunity I was given to complete an internship at FIU. It allowed me to grow and develop as a graphic designer and gave me the professional confidence to pursue my endeavors. It was a great learning experience and I am thankful for every minute of it." - Jose Ayala.
"This internship opportunity has been a fantastic starting point for anyone getting their feet wet in the graphic design field. It has given me the hands-on experience with the pressure of finishing a request at a fast pace, as it would be in the real world." - Jeisa Valle.