ALUMNI IN THE NEWS! 
READ THE STORIES OF OUR

PANTHER GRAPHIC DESIGNERS!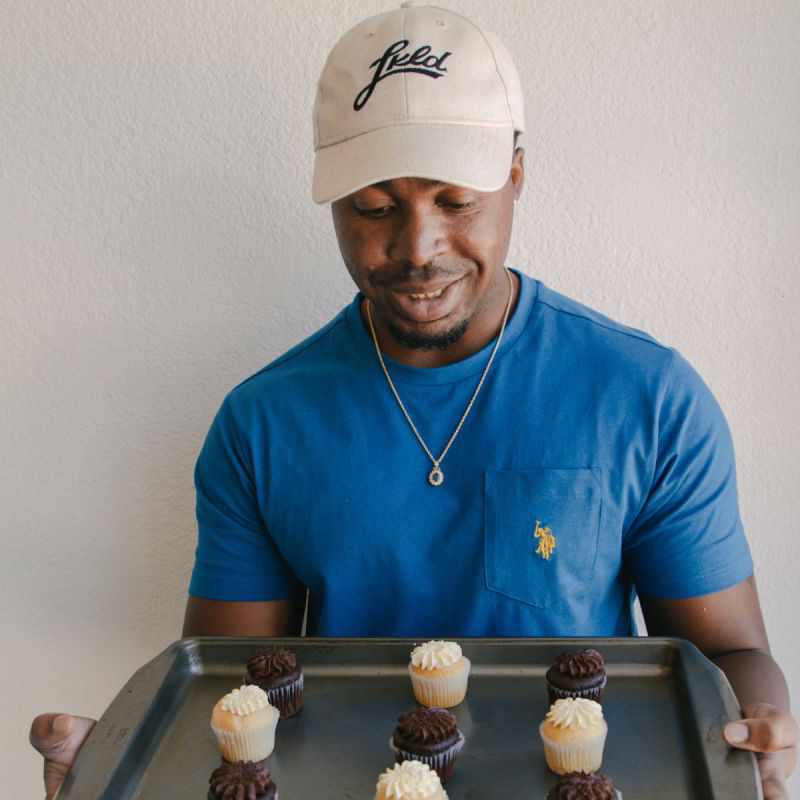 Co-founder @ Mike and Mike's Desserts LLC
Over the past year, my core dedication has been focused on establishing the roots of Mike & Mike's brand within the Lakeland community. The approach? Start from within and expand outward. 

By fostering a strong local foundation, we've built a following that's been the driving force behind our expansion journey. From Lakeland to other prominent Florida cities, the strategy of growing organically has led to the creation of genuine brand enthusiasts. 
Creative Director at Romain Berg
"Experienced Creative Director and Strategist with an aggressive "can-do" attitude. Potentially the most forward person on any team when it comes to logistics and honest opinions. I take the quality of my work very seriously; I like a job well done so I can post A+ stats on my fridge.

I generate conversions and traffic for clients through proven methodologies and refined techniques. I'm proficient in the creation and development of Facebook/Instagram and Google ads, content design, site and SEO development, e-commerce, and additional duties as agreed upon with each individual client.

I thrive in rapidly developing and forward-thinking organizations that allow me mobility to execute my assigned tasks while holding me to a higher standard. I perform best when expectations are clearly highlighted and objectives are thoroughly discussed and understood."
Art Director @ Ogilvy Miami
From a young age, I've always been drawn to art and creativity. Through illustration and photography widely inspired by the culture and bright colors that surrounded me while growing up in Miami, I found my passion for Graphic Design.
After graduating with my bachelor's in fine art degree in Graphic Design from Florida International University, I realized the many different fields I had as options to begin my career. Wanting to work with many brands and experience as much as possible (and while binge-watching Mad Men), I decided to look into Advertising.
Starting as a Graphic Designer at Ogilvy Miami, I was able to delve into advertising life headfirst and learn the processes of working with brands and how to effectively visualize ideas. Since joining the team, I've worked on projects for American Express, Starbucks, KFC, Merck, Red Stripe, and Alpina. In my spare time, I love to work on personal projects that bring me joy such as the work I did for the non-profit State of Latinas or the pieces I've created for my own personal shop, Shop Franjo.
Alexander Lozano
(Class 2017) 
is currently a NYC designer creating book covers. Take a look at his wonderful work.  https://linktr.ee/TheLozano or follow him on instagram @thelozano
Samantha Lopez,
class 2019
Associate Designer at Little Buddy Agency
I'm a graphic designer specializing in digital media. I've worked for clients in the Hospitality, Food and Beverage, Editorial, Technology, Architecture, Fitness, Night Life, Wellness, Retail, Broadcasting, Fitness, and Members-only industries.
 Graphic designer at Royal Caribbean and Cano Health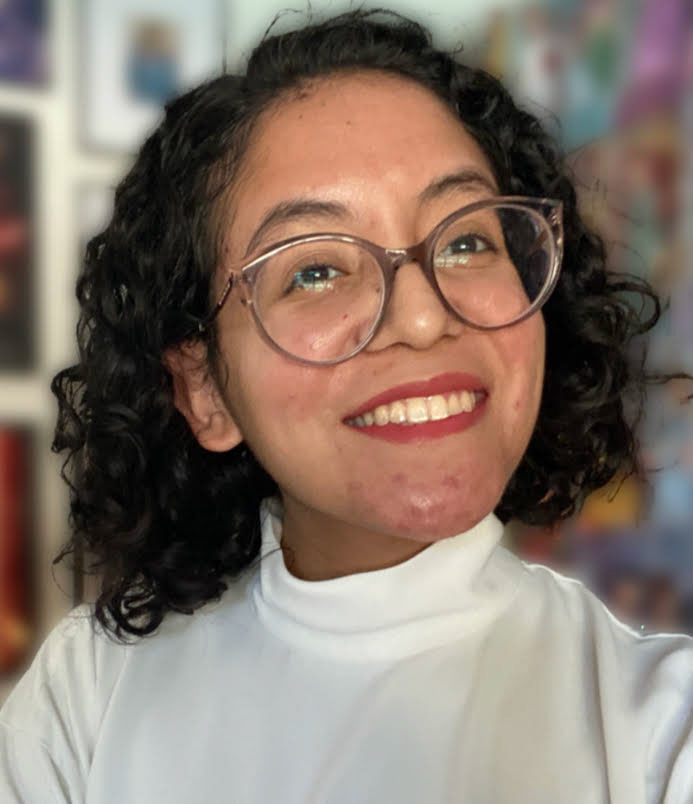 My passion for design began in my high school journalism classroom, where I worked on designing both the yearbook and the newspaper. The creativity of this role paired with the problem-solving aspect left me feeling fulfilled. However, my career trajectory in the creative world wasn't the most streamlined journey. 
I began my first year of college as a marketing major in the School of Business at Florida International University. I was miserable. After some soul-searching and completing my first internship as a designer at Young & Rubicam (now VMLY&R Miami), I realized that I was unhappy in my original major and switched my major to Fine Arts with a minor in Art History. The internship at Young & Rubicam helped me realize that school was only enjoyable if I felt passionate about what I was learning and who I was learning from. 
I interned at The Walt Disney Company where I created both print and digital collateral that included some of the world's most iconic characters. While at Disney, I continued to do freelance work with VMLY&R Miami as an Interactive Designer and learned about the intersection of design and coding.
I am currently a Digital Designer at Regent Seven Seas Cruises
. I create, design, and code projects such as paid social and display campaigns, emails, and digital toolkits for the domestic and international teams. I have a fantastic team and a manager who provides me with opportunities to grow. I am beyond excited and proud of the work I am helping to build at Regent and cannot wait for what's to come. 
​​​​​​​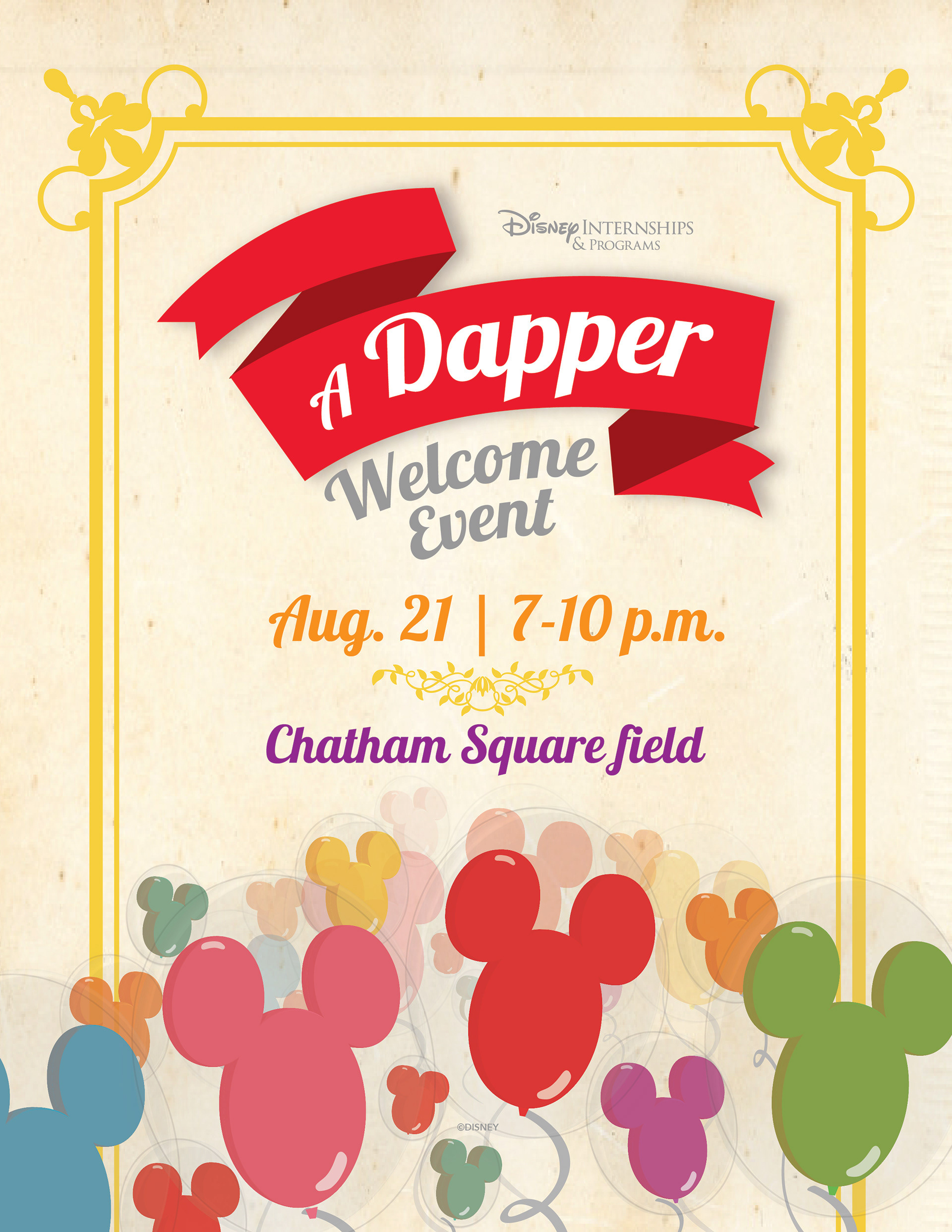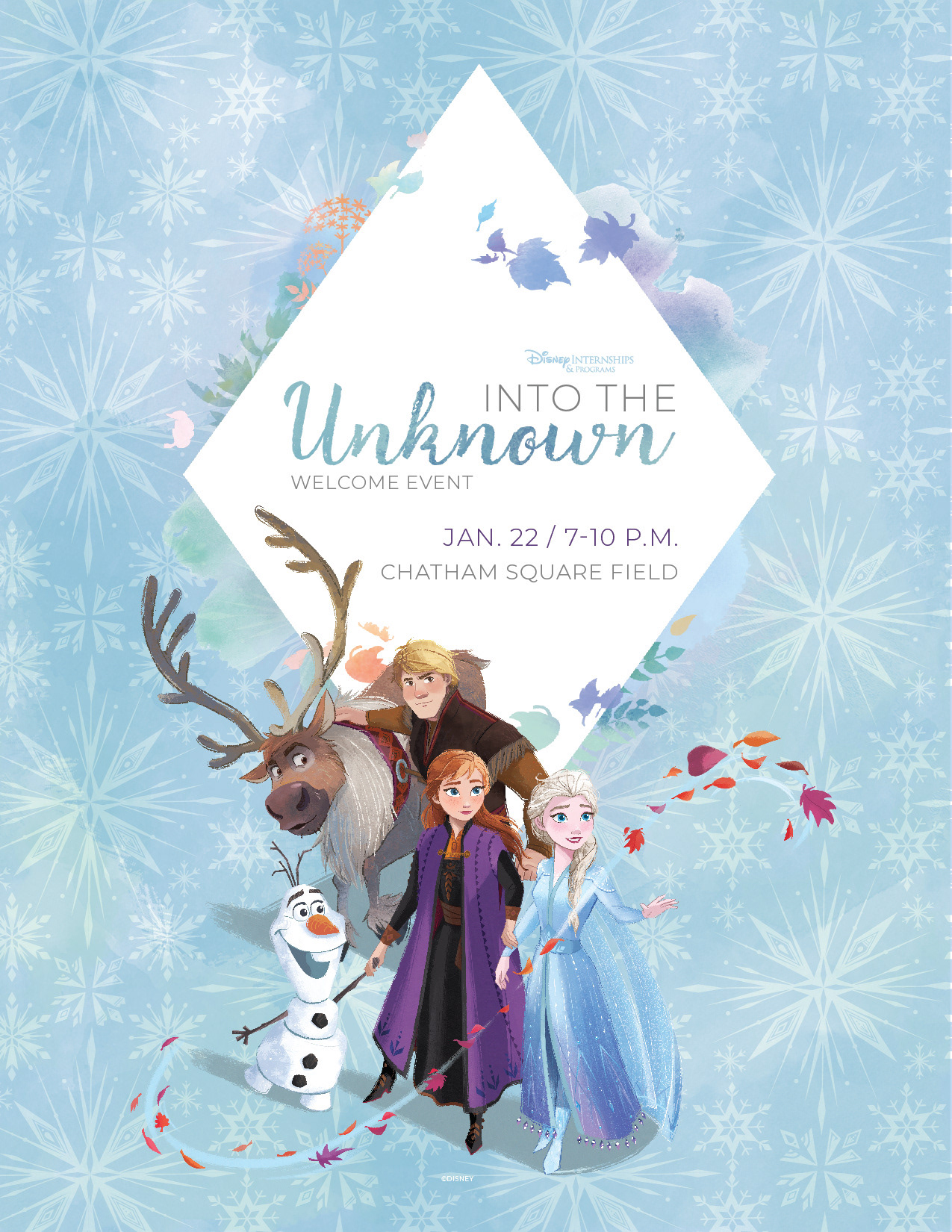 Ramon Ernesto Perez
• Class 2019
Ramon Ernesto Perez is a visual artist based in Miami, working in areas of graphic design, art direction,
and photography as a freelancer. He is also working at an agency in Midtown. To view his work please visit https://ramoneperez.com
Graphic Designer, motion graphics at

Doral Furniture

.
https://www.linkedin.com/in/paulaxgil/
Carla Sofia Avila
| class 2021
Social Media Marketing Manager at Chick-fil-A
I recently completed my Bachelor's Degree in Digital Media and Graphic Design with a minor in Marketing at Florida International University. I have experience in Social Media Marketing, Personal Branding and Brand Development, Communication Strategies, and Marketing. Currently working as the Social Media Marketing Manager at

Chick-fil-A. 


In my free time, I run my own small business and binge-watch Netflix shows!
https://www.linkedin.com/in/carla-sofia-avila/
Hi, my name is Andres Rojas and I graduated in the fall of 2019 with my BFA at FIU. During my senior year, I had the opportunity to do my internship at NBCUniversal Telemundo Enterprises. I was able to lead several creative proposals and campaigns for the Sports Marketing team during the FIFA World Cup 2018. In addition, I had the opportunity to join the NBCUniversal International division where I supported the creative services and ad sales department by preparing mock-up designs for project proposals including the creation of storyboards and commercial ideas for internal and external clients; This included countries in Latin America, such as, Colombia, Mexico, Argentina, and Brazil. 
Currently, I work as
a graphic designer at FIU
where I support the marketing and communications department at the College of Business by creating original assets on a wide range of design projects such as print advertising, brochures, posters, web, email banners, social media content, and newspaper ads. In my current role, I consider myself an ambassador. I am dedicated to enhancing FIU's brand, inspiring and captivating through design. 
In addition, I enjoy collaborating with different stakeholders, the events team, student organizations, and faculty to deliver design solutions propelling a better academic experience and increasing student engagement.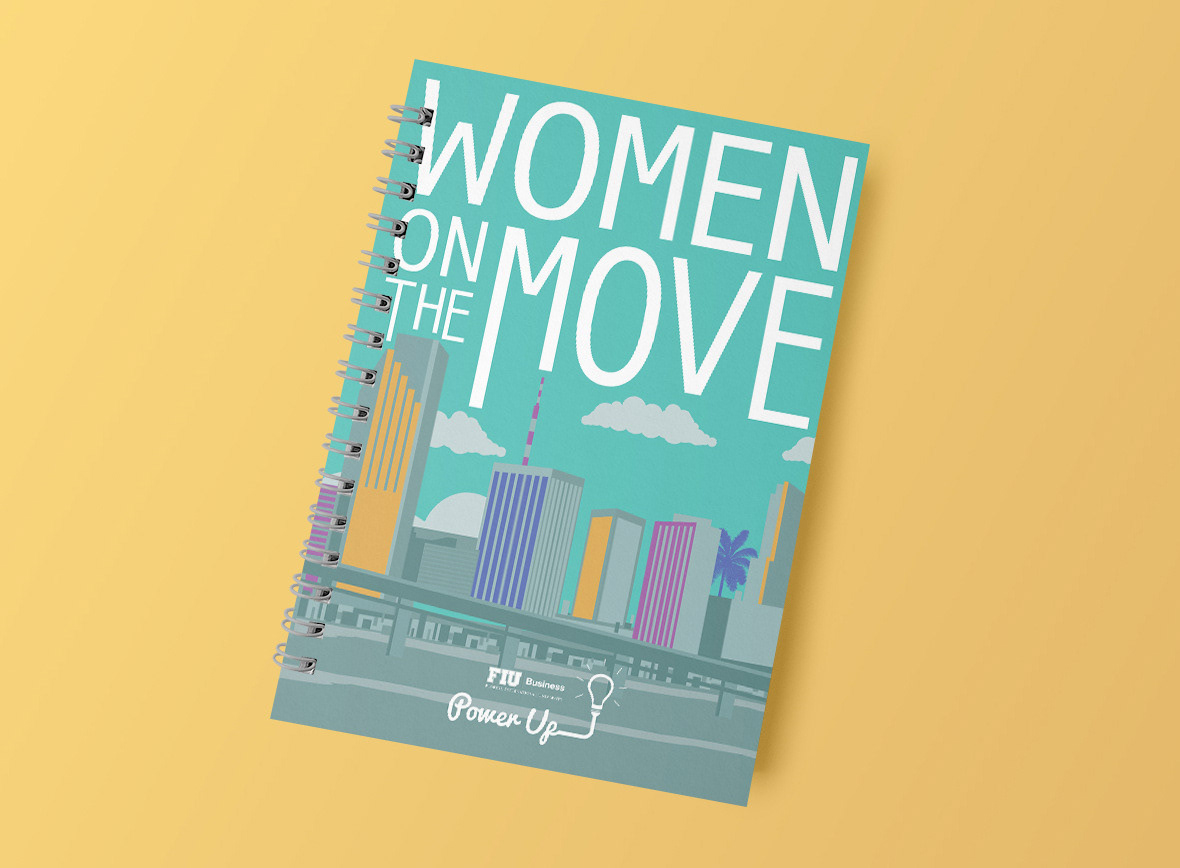 I am currently in Chicago working as a
designer @ 
Graphic Designer 

SRAM, LLC.      https://www.linkedin.com/in/mathew-sotelo-37504217b/
During my internship at the Pérez Art Museum Miami, I worked with their communications team which oversaw and developed all creative work for the museum. I designed a variety of print and digital collaterals for the museum's upcoming exhibitions, events, and educational outreach programs. During my time there I experienced and learned to understand the role of an in-house graphic designer, and how to translate a brand's identity consistently across a variety of mediums. What was also interesting outside the scope of design, was seeing how a museum functions internally, and how it plans for exhibitions 2 to 3 years in advance.
I worked as a junior designer for Lemon Yellow which is a design and branding studio in Downtown Miami where I assisted in design efforts for various projects. I've gotten the opportunity to not only assist but also handle some projects on my own which has been a great challenging experience. It's refreshing to work in a proper design agency, that truly puts care and a high level of thought to everything we design. I also enjoy the dynamic environment of working in an agency, where I am able to design for a variety of sectors including arts & culture, music, hospitality, real estate developments, etc.
 I am continuously working on self-initiated projects and taking on freelance projects where I am able to take full creative direction which allows me to continue to experiment with alternative ways to approach design and typography.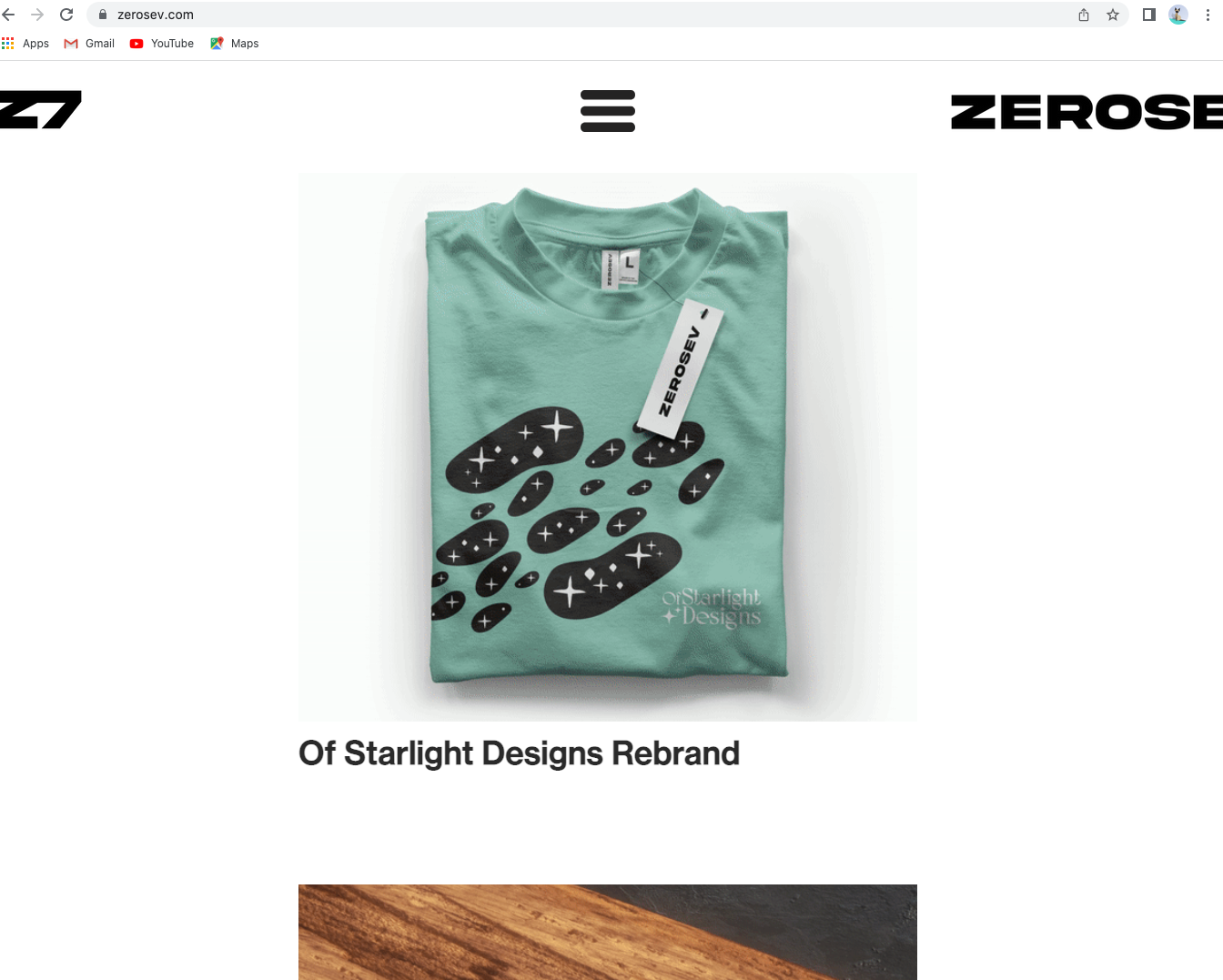 Currently, I've been freelancing and taking some time to learn and polish more knowledge in the 3D Motion Graphics world. When covid came in and we were stuck at our homes, I decided to venture into 3D software only to find myself that the creation capabilities are beyond endless and ideas easy to create and fun to see the process. With these tools at hand and my hunger to keep learning about all the different designs and aesthetics, I've sort of become a multi-disciplinary designer, from printing, and creating packages, to 3D & animations.  My current goals are to still grow as a designer and sort of try to find my niche among all these works.  https://www.zerosev.com/ 
I graduated in May 2019 with a Bachelor's in Advertising and a Minor in Graphic Design. After graduating, I interned with MAIP in RAPP Dallas, an advertising agency that focuses on Consumer Relationship Management. Shortly after, I got extended a full-time offer with them as a Junior Art Director and moved to Dallas for a year. In August 2020, I applied for an Art Director position in NYC within the agency and got the job! I've enjoyed my agency journey with amazing peers and I'm grateful that I've had the opportunity to work with a variety of clients such as McDonald's, PNC Bank, and PayPal. In addition, I'm involved with the agency's Diversity and Inclusion committee where I support them by creating flyers and posters for internal events. 
Moreover, I  also work as a freelancer under the alias @powerdesigns. Here, I explore my creativity on self-initiated projects and work with different clients to help them create their branding and marketing materials. Looking back, I believe the Graphic Design program at FIU gave me the tools to navigate the agency world and land my first job right after college. From polishing my presentation skills, juggling deadlines, and multiple projects, to creating a well-designed portfolio. 
Take a look at my work here! 
I graduated without a job. In fact, I did everything I could while studying to avoid that fate. I excelled in all my classes, learned the programs, pursued two degrees, and I even had a graphic design job at an art gallery. However, it was my FIU graphic design network and skills learned from the program that eventually saved the day and fueled my career journey after I graduated. After the gallery closed, leaving me without a job, I kept in contact with one of the employers who had interviewed me at my design final, the Portfolio Review. 
That employer worked at Miami Dade College and within a month I was one of their graphic designers. I was in charge of creating promotional materials for the Kendall campus and even became the lead designer for the branding in the 2019 Commencement Ceremony. I also had side design projects, including an installation for the "Nerd Nite" program at the Perez Art Museum Miami, a project that owes its inception to an FIU art department event. After MDC I received another opportunity to be the graphic designer for the Miami-Dade Beacon Council, which is where I am employed today. I went from designing for one of the largest colleges in the state to designing for projects that help Miami-Dade County.
I find my work fulfilling because good design can make a difference for any member of our community; a concept I learned from Graphic Design III and Silvia Pease. I am grateful for the conceptual and technical skills, as well as the supportive network provided by the design program at FIU, this has been the biggest influence on my journey.
As I am sitting today in the Parsons Library looking over 5th Avenue in one of the most promising cities in the world, I take a moment to look back at the experiences and people who helped me get here. 
Without a doubt, the Graphic Design courses I took at FIU with Professor Silvia Pease were foundational for my success in the design field. In particular, the portfolio course—in which I created my own brand and identity as a designer—was something that truly prepared me for the competitive nature of the job market, and also bolstered my acceptance to graduate design programs in schools such as Parsons and SVA.
Throughout my time in the courses taught by Professor Pease, I had the incredible opportunity to gain real-world experience in the field. In Graphic Design 3, I built a partnership with a non-profit organization and created posters for their cause; in Graphic Design 4, I helped organize and participated in an exhibition (Design for Good) showcasing my work and that of fellow student Citizen designers; in the History of Graphic Design, I even wrote my own design manifesto and made a pledge to design sustainably, both in an environmental and social sense. 
This is what I believe truly sets apart the FIU Graphic Design program from most others—Professor Pease not only ensures that her students gain the technical skills necessary to succeed, but she also provides a sense of direction and guidance that is vital for young professionals after graduation. For this reason, I am extremely grateful to have benefited from Professor Pease's practical advice and wisdom while at FIU.
I started working at the

Counseling & Psychological Services Center for Florida International University

towards the end of my first semester there. I've been working there to this day helping promote mental health by using graphic design and the arts. This meant that by the time I started taking graphic design classes, I would already have some experience in the field. However, the courses pushed me to further expand my repertoire of skills by challenging me with a variety of projects that I wouldn't normally do at my job. FIU has helped me by giving me these two sources to practice and gain experience in the field and each of them helping me do better in the other.​​​​​​​
Now I create content for multimedia platforms to spread awareness of mental health issues while still basing the designs and content on the principles of graphic design. Back when I started, the counseling center founded the Kiwi the Alien campaign. The basis of this is that college can make you feel like an alien, so we created this alien creature to be our mascot and we've been using it since then. As for the future, I plan on going forward with my education and getting a Masters in Visual Arts furthering my skills in graphic design along with printmaking and photography since I also enjoy those two. I'm excited to see where this takes me.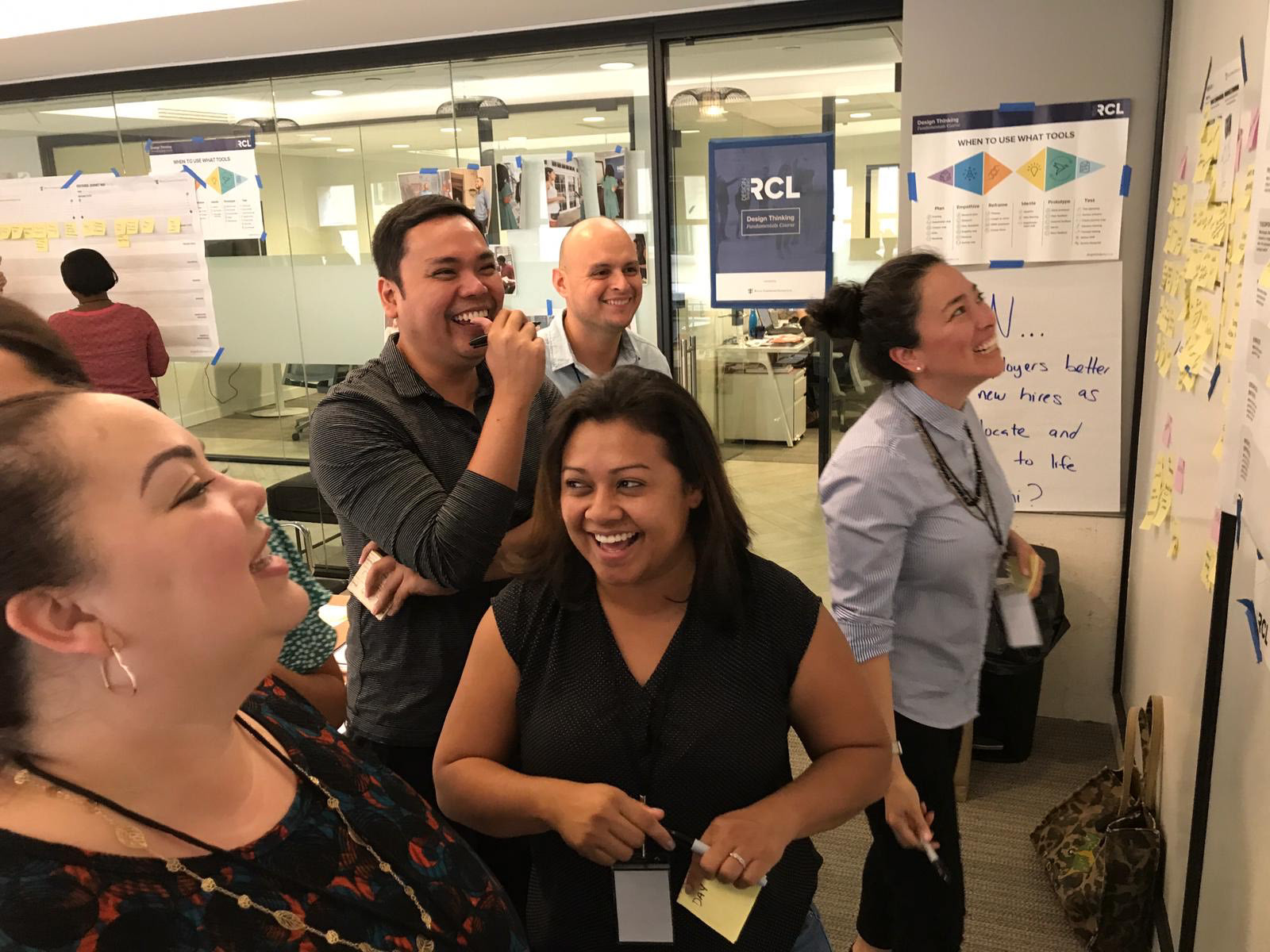 I am grateful for my design experience at FIU. I learned to apply design principles through various projects and explored different design techniques. I interned at FIU Baseball and Swimming & Diving during my final semester at FIU, where I practiced techniques learned in my design courses. Upon graduation, I received the incredible opportunity

to work for Royal Caribbean as a graphic designer

and have been employed since. 
I have been a part of some amazing projects at Royal where I've had the opportunity to meet and learn from incredibly talented people and experience design growth. I look forward to more of these wonderful experiences. I am thankful to have had Silvia Pease as my graphic design professor at FIU to teach and encourage me along the way throughout my design career. I am excited to see what lies ahead.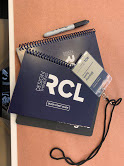 Before I started my design career in 2017, I was simply a curious, creative mind who had no idea how complex yet fulfilling design could be. Today, I am honored to be an FIU Alumni and proud Panther. I initially started experimenting with Illustration and logo Design, just to try and find my style. Then, Marketing, Digital Design, and Branding, until I found myself transitioning into User Experience Design (UI/UX) - which is my passion as of 2020. I was recently admitted to the
University of Miami to pursue a Master of Fine Arts (MFA) in Interaction Design and UI/UX starting in Fall 2021.
I have worked as both, a freelancer, and an In-house Designer for the last 3 years, and I have learned a lot in the real world, but I would not have been able to achieve anything if I hadn't had the design foundation and education from FIU. I am very thankful for all my former classmates, and especially our mentor, Silvia Pease. Thank you, Silvia, for sharing your passion for Design with all of us, and for always encouraging us to try new things and find our passions, your love and commitment to Design inspired us all. 
One of my favorite classes was Graphic Design 2 because all students experimented with different aspects of Design, including creating and developing apps (UI/UX), I don't think my interest in UI/UX would have sparked if I hadn't been introduced to it in this class.
I am happy to see all my former classmates are doing great here. And to all current and future FIU Graphic Design students: Enjoy your experience, pay attention to Silvia's wisdom, work hard, and try to work together and collaborate in groups, it's fun and it will make your FIU experience much more fulfilling.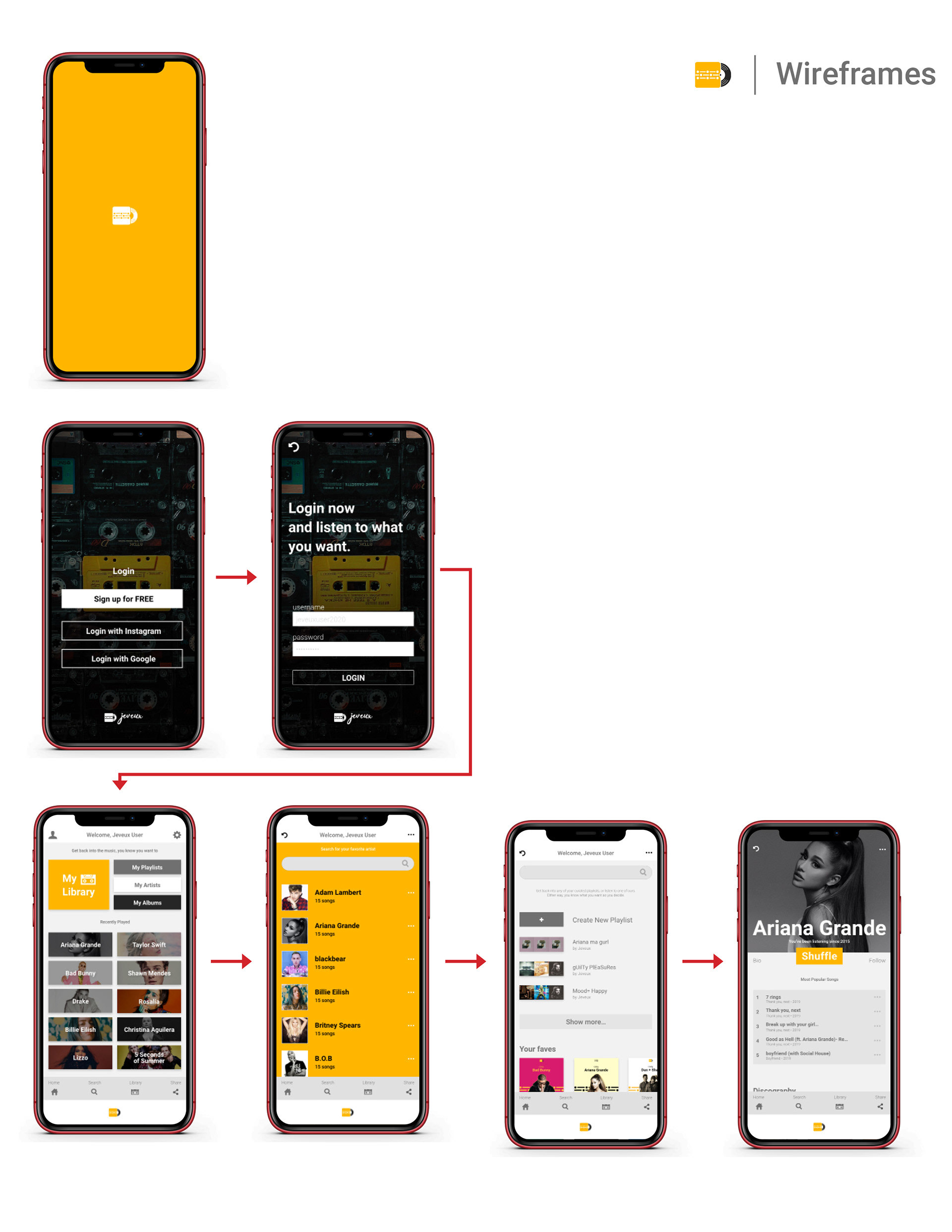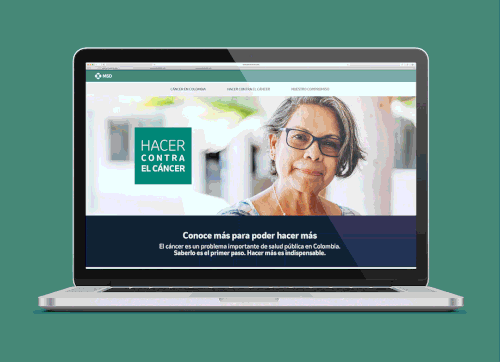 Account Director/Manager at The Digital Marketing Studio
"A natural-born communicator with a passion for strategy and innovation.
With 4+ years of experience in media and marketing across sales, agency & client roles, I am fortunate to have a unique and well-rounded perspective of the industry.
Through critical thinking, a consumer-first approach, and collaboration I lead teams and businesses to success. I excel at handling client relationships and navigating campaigns involving multiple personalities and cross-functional teams.
The ever-changing relationship between the marketing and design fields drove me to pursue two bachelor's degrees; Communications - Advertising and Art - Graphic Design.
I aim to maximize my skill set by pursuing opportunities that will allow positive growth in my field and your company."
After graduating from FIU in 2016, Yekaterina began working for a middle/high charter school in Little Havana as an art teacher. 
Yekaterina teaches drawing, sculpture, and AP Art and Design and is also the school's yearbook advisor. Apart from being an art educator, Yekaterina received her Master of Arts in Art Education degree from the University of Florida.